"Restaurante" Berkshire: Buffett libre en Value
Primero me impresionó Zinedine Zidane, después empecé a jugar al baloncesto y fue Ray Allen. Ahora, con 20 años, estudio Economía y Finanzas y mi ídolo no podía ser otro que Warren Buffett.
Inversor particular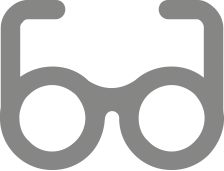 4 minutos
Buffett es un genio. Con 11 años tenía ahorrados 120 dólares y le pidió a su padre que le comprara tres acciones de City Service. Independientemente del resultado de esa primera inversión, el hecho en sí demuestra su talento.
A principios de 2018 me dieron la gran noticia de que iba a ir a Omaha a presenciar en vivo la Conferencia del holding financiero Berkshire Hathaway de este mismo año. Ahora puedo decir que ha sido probablemente la mejor experiencia de mi vida.
Nos despertamos a las 4 de la madrugada y a las 5 ya estábamos haciendo cola para entrar a la conferencia. ¡Qué ambientazo! Unas 45.000 personas en los alrededores del Century Link, guiados por dos sentimientos: admiración y agradecimiento. Había gente de todo el mundo (a simple vista, más de la mitad no eran americanos) y curiosamente bastantes niños. Se respiraba conocimiento, respeto y, sobre todo, Value Investing.
A las 7 am abrieron las puertas, y aunque pensábamos que con el madrugón cogeríamos buenos sitios, no fue así. Pecamos de novatillos, pues mucha gente estaba haciendo cola desde el día anterior.
A las 8:30 comenzó la "Company Movie", que duró unos 45 minutos. La película se dividía en diferentes clips en los que, además de aparecer algunas de las empresas donde invierte Berkshire Hathaway -como Coca-Cola, Nebraska Furniture Mart o Fruit of the Loom- destacó el sentido del humor y las interesantes reflexiones y enseñanzas.                                                                                                                                        
En uno de esos clips, Bill Gates y Buffett hablan sobre sus experiencias: «Tener éxito, significa tener pasión por eso que haces», dice Buffett. Esto me recordó a una parte del documental "Becoming Warren Buffett", en la que cuando ambos se conocieron, el padre de Buffett les hizo escribir qué era lo más importante en sus carreras. Ambos escribieron "focus".
Otra gran reflexión fue la expuesta en el vídeo del discurso de Buffett de 1991, tras el escándalo de Salomon Brother: "Pierde dinero para la empresa y lo entenderé. Pierde un poco de reputación y seré despiadado."
El sentido del humor estuvo presente en cada uno de los clips. Por ejemplo, Katy Perry reveló un gran secreto: el famoso tiburón que bailaba en su actuación de la Super Bowl, era… ¡¡Mr. Buffett!! También descubrimos talentos ocultos de Buffett cantando y tocando el ukelele. Pero sin duda, el clip que más risas generó fue el de Charlie Munger, socio de Buffett, con serios problemas para abrir una caja de peanut brittle en la Conferencia de 2017. Tardó aproximadamente 3 minutos en conseguirlo, recomiendo que veáis el vídeo en Youtube.
A las 9:15, Buffett inició su pequeña introducción, antes del turno de preguntas, diciendo: «Soy Warren. Él es Charlie. Charlie hace la mayoría de las cosas mejor que yo, excepto algo que es realmente difícil". En ese momento, Warren sacó una caja de peanut brittle y la abrió en 20 segundos provocando la carcajada de los asistentes. Se nota que son grandes amigos.
El resto de la Conferencia fue pura magia. Buffett mostró el New York Times de los días 8, 9 y 10 de marzo de 1942. Los titulares sólo reflejaban malas noticias, pues Estados Unidos acababa de incorporarse a la II Guerra Mundial e iban perdiendo. En esos momentos Buffett tenía 11 años… ¿Qué se os viene a la cabeza? Efectivamente, el día 11 de marzo fue cuando realizó su primera inversión. Es inaudito, no solo era capaz de detectar una empresa infravalorada siendo tan joven, sino que además era capaz de mantenerse lejos de las emociones cortoplacistas.
Podéis estar pensando que eran 120 dólares y que no le importaba perderlos, pero os aseguro que no. Buffett ya tenía muy interiorizado eso del interés compuesto y sabía que la norma de oro es no perder tu inversión. Tanto es así, y aquí fue cuando él pecó de novatillo, que vendió la acción cuando se había revalorizado un 4,5% por miedo a perder. En el largo plazo, esa acción se revalorizó más de un 420%.
Sobre las 9:30 comenzó el turno de preguntas, durante el que respondieron a unas 60, alternando las del público con las de analistas y periodistas. Mi intención era tratar de hacer una, para lo cual me apunté a un sorteo, pero lamentablemente no me tocó.
Los temas más recurrentes fueron el devenir de Berkshire Hathaway una vez ya no esté alguno de estos dos genios de la inversión; su opinión sobre eventos macroeconómicos y políticos, como por ejemplo la reciente guerra comercial entre EE.UU. y China; las tesis de inversión de las compañías en las que actualmente invierten y diferentes opiniones o consejos a la hora de invertir.
Pero a mí, las respuestas que más me sorprendieron, fueron aquellas que no tienen que ver con la inversión, sino que son consejos propios en base a sus experiencias personales. Al oírlos, te das cuenta de que, además de excelentes inversores, son grandes personas. A continuación, expongo mi breve resumen de las respuestas de Buffett y Munger:
Las respuestas de Warren Buffett
– "Hemos perdido grandes oportunidades porque no las entendíamos suficientemente bien. Lo importante es mantenerte en tu círculo de competencia". En mi opinión este es otro de los grandes secretos de cualquier gran inversor. Invierte en lo que conozcas bien, en lo que puedas explicar con facilidad.
– "Ciertamente, deberías estar trabajando todo el tiempo en mejorar y defender tu Moat". Esta fue la respuesta a Elon Musk (el CEO de Tesla) sobre sus recientes comentarios por Twitter en contra de los Moat, defendiendo a la velocidad de la innovación. Para entender bien el concepto de Moat, recomiendo leer la entrada de este mismo blog, en la sección de enfoques, titulada: "Munger, la ventaja competitiva de Buffett". Como curiosidad, me presentaron al gran experto en este campo: Pat Dorsey.
– "Entre una persona con un alto coeficiente intelectual y una que haya interiorizado el capítulo 8 del Inversor Inteligente, elegiría a esa segunda persona. No es complicado, pero requiere mucha disciplina". Explicaba así, que saber de contabilidad y de fundamentales es importante, pero ser un gran inversor no requiere de un conocimiento avanzado.
– "Si decides invertir en un activo productivo (acciones de una empresa que fabrica un producto) frente a uno no productivo, la diferencia será mayor a 100 veces". Ilustró esto con el ejemplo de que, si en 1942 alguien hubiese invertido 10.000 dólares en un hipotético índice de empresas americanas hoy tendría 51 millones de dólares. Sin embargo, la misma inversión en oro hoy valdría 400.000 dólares.
– "Me siento optimista con la raza humana". Explicó que tiene dos hermanas tan inteligentes como él y con mejores personalidades. Sin embargo, no han tenido las mismas oportunidades. Pero las cosas están cambiando y se muestra optimista a largo plazo. De hecho, en las empresas de Berkshire, de los últimos seis o siete CEOs nombrados, la mitad son mujeres.
Las respuestas de Charles Munger
– "Si la diferencia entre el valor y precio no es suficiente, descarto la idea y me centro en otra cosa. No puedes resumir la inversión en una fórmula. Si quieres una fórmula, vuelve a la escuela. Allí te darán un montón que no funcionan".
– Dirigiéndose a los inversores jóvenes: "Aquellos de vosotros que vendáis las acciones cuando ya no estemos, estaréis cometiendo un error. Yo os recomiendo que mantengáis la fe". Con esta respuesta acerca del futuro de la compañía, Munger se llevaba una calurosa ovación. Pues como dice Buffett, Berkshire seguirá con los mismos principios, valores, filosofía y cultura.
– "Cuando no hay nada que hacer, Warren es realmente bueno en no hacer nada". Puede parecer muy simple, pero al revés, hace referencia a una de las características más importantes de cualquier inversor, que es la de que en ocasiones no hacer nada es la mejor opción. No hay que dejarse arrastrar por la masa".
En definitiva, fue fabuloso estar cerca de esos dos genios y rodeado de gente tan maravillosa. Me quedo con varias cosas grabadas de esta experiencia:
· Munger es un auténtico fuera de serie. Me quedé tan encantado que no dudé en comprarme el "Poor Charlie's Almanack".
· La cantidad inmensa de empresas de las que Berkshire Hathaway forma parte. Leí una frase que lo resume muy bien: "Si en EEUU haces algún depósito, coges un vuelo, conduces un coche o haces un pago con tarjeta. Seguramente uses una de las marcas gestionada por Berkshire".
· El gran Bill Gates estuvo toda la conferencia escuchando atentamente a Munger y a Buffett, no pronunció ni una palabra. Se nota que comparte la admiración que tenemos por ellos.
· IMPORTANTÍSIMO aprender inglés, te permitirá comunicarte con todo el mundo.
· Toda la gente que conocí en Omaha son grandes conocedores del tema y lo mejor, continúan con ganas de seguir aprendiendo constantemente. Yo me sentí bastante ignorante, lo cual, no ha hecho sino motivarme para seguir formándome. Esto lo resume Munger así: "Si vas a vivir mucho tiempo, tienes que seguir aprendiendo continuamente. Lo que ya sabes nunca es suficiente".
FILOSOFÍA DE INVERSIÓN
Entradas relacionadas con aspectos teóricos sobre la inversión en valor.
ACTUALIDAD
Entradas sobre ahorro e inversión para todos los inversores.
EXPERIENCIAS DEL INVERSOR
Entradas en las que inversores particulares cuentan sus vivencias en el mundo de la inversión.