Más de 12.000 personas escucharon en directo los consejos y reflexiones de Buffett y Munger durante cinco horas.
Departamento Internacional en Cobas Asset Management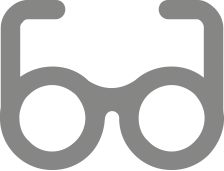 3 minutos
Hace un par de semanas tuve la oportunidad de asistir junto con algunos colegas y clientes de Cobas AM a la junta de accionistas de Berkshire Hathaway en Omaha, Estados Unidos. Alrededor de la junta se organizan toda una serie de conferencias, presentaciones, cenas y eventos que completan un fin de semana dedicado al "value investing". Nuestro programa incluía dos conferencias de Francisco García Paramés, que presentó su libro en dos foros importantes: GuruFocus y Value Investor Conference (VIC), de la Universidad de Nebraska. 
Empiezo por la conclusión: ¡experiencia tremendamente enriquecedora! Se respira un ambiente especial. Energía positiva, buena onda como se suele decir. 
Respecto a la junta de Berkshire, me imagino que a estas alturas nadie espera oír nada nuevo de Buffett y/o Munger. Probablemente eso forma parte del gran secreto: no hay sorpresas, sino una repetición machacona de principios básicos que van mucho más allá de una filosofía de inversión y que representan toda una filosofía de vida. Me pregunto cuáles son, desde un punto de vista de juego de probabilidades, las posibilidades de que dos personas tan brillantes y complementarias nazcan con pocos años de diferencia en una ciudad perdida del "mid-west americano" y que vengan a "revolucionar" el mundo de las inversiones (y más allá…). No creo que sean muy altas… 
Me llamaron la atención cosas sencillas, pero relevantes para mí: 
"Woodstock capitalista"

:

u

na vez allí s

e entiende que

se

conozca

a

este evento

con este apelativo

cariñoso

. M

ucha gente

(

¡lleno hasta la bandera!

)

, entregada

y entusiasta.

Parece increíble tanta gente

para participar de una

junta general de accionistas de una

empresa…

12

.

000 presenciales y muchos

más

siguiendo el evento desde pantallas en hoteles y locales de la zona.

P

ero al mismo tiempo,

dado el historial de los protagonis

tas, en

realidad

somos pocos

…

¿Como es que, con el enorme éxito acumulado durante 55 años, no hay mucha más gente?

¿O que alguien se pueda plantear invertir de otra manera…?

 

 

 
Democracia en estado puro

:

El evento

es

un g

ran ejercicio de democracia

real

y

práctica

. G

ente de todos los orígenes, colores

,

edades

y condiciones sociales (

chinos

, muchos chinos…)

.

Los que quieren

conseguir

un buen sitio tiene

n

que

llegar

temprano y hacer cola, independientemente de los millones de dólares que tenga

n

…

Solo los consejeros de

Ber

kshire y los ejecutivos de sus muchas empresas filiales tienen sus sitios reservados

. El resto se tiene que buscar la vida.

La persona sentada delante o detrás de ti puede tener 230

dólares

(si tiene una sola acción

clase

B)

o 100

m

illones

.

 
O

rden y respeto

:

la entrada es

tremendamente ordenada,

a pesar de la ansiedad

por

conseguir un buen sitio. Ni una fricción.

Ha

y

gente mayor

, con menos movilidad que los

más

jóvenes.

Pero

no creo que se si

entan

agobiados o amena

zados por los

más

rápidos

. L

a gente

respeta su paso y les

da su espacio, como debe ser.

Una p

areja

lleg

ó

bastante más tarde que nosotros

,

y viendo que en la fila delante nuestro había varios asientos vacíos,

se h

i

c

ieron

los locos,

m

ovieron

los

chalecos y mochilas que había

n

dejado

otras

personas que habían

llegado antes

y que, tras marcar los asientos se

habían ido

a dar una vuelta

y se sentaron

.

Cuando volvieron los justos tenedores de los asientos

y se encontraron sus sitios ocupados,

hablaron amablemente con los

ocupas

y estos se levantaron y se fueron

;

también como debe ser.

 
Puntualidad suiza

:

Las puertas abren

exactamente

a la hora prevista

.

¡Ni un minuto antes, ni uno después!

Igual que el video institucional

con el que arranca el evento

(fantástico, por cierto). El turno de pregunta

s

empieza en el momento previsto y acaba en el previsto. Como comentaba antes, sin sorpresas

, lo esperado.

 
R

espeto

a los accionistas:

Buffett y

Munger

respond

en

educadamente

50 preguntas durante

5

horas

,

sin muestras de cansancio o

impaciencia.

Buffett se explaya

con respuestas didácticas

,

Munger

completa con su conocido "

n

o tengo nada que añadir" o hac

e

observaciones puntuales, siempre pertinentes.

Algunas preguntas

son

más

técnicas

,

otras

más

filosóficas.

U

n padre con su

hijo

pregunt

a

sobre

la

inversión

más

divertida que han hecho. Algunos p

iden

consejos

de c

ó

mo empezar a gestionar

un fondo

;

otros

algunas recetas

para el éxito en la vida

..

. A todos contestan

, aprovechando en cada caso

para

reiterar

principios

básicos

.

 
Buffett demócrata,

Munger

republicano conservador

:

A pesar de ello

,

socios desde hace 50

años

y, en su

cuore

, ¡

defienden los mismos principios

!

Toda una lección de respeto

en estos tiempos de crispación política y

descalificación

inmediata y sin base de quien piensa de forma diferente

(también en Estados Unidos)

.

 
C

onfianza

y generosidad

:

Insist

en en

varias

ocasiones

que

una

parte de su gran éxito juntos se debe a

no haber

cuestiona

do

nunca

la

s decisiones

del otro

.

 

 
Invitación

a la

lectura:

mencionan

varias veces

su gran

interés por la lectura

y

animan

a todos a leer y agrandar

su

círculo

de competencia

,

"si puede" puntualiz

ó

Munger

.

(

A

Munger

se le conoce como un

"

libro con piernas

"

y de Buffett se dice que devora 500

páginas

por

día

)

.

 
Cliente de Berkshire:

C

aigo en la cuenta de que desde hace años s

oy

cliente de varias de las

empresas propiedad o participadas por Berkshire (American Express

,

Geico

…)

.

T

odas tienen un fantástico servicio al cliente.

Visto lo visto en la junta, n

o parece que sea casualidad…

 
La experiencia "Buffett" y "Munger" (que generalmente recibe mucho menos crédito que su socio) estuvo complementada con la asistencia a las dos conferencias en la que García Paramés presentó su libro: GuruFocus y Value Investor Conference (VIC), de la Universidad de Nebraska. Unos 200 asistentes a cada una, inversores diversos venidos de diferentes puntos del mundo. Gente que conoce bien la filosofía de inversión del value investing.  
Despertó mucho interés su manera de pensar fresca y sencilla (a tenor de las preguntas hechas tras las presentaciones y la cola de gente para saludarlo e intercambiar algunas opiniones tras cada una). Me atrevería a decir que lo que más sorprendió fue su recomendación entre las conclusiones: "No hagan modelos (de análisis económicos). Lean, piensen." Creo que eso ayuda a entender lo que siempre he pensado, son algunas de sus grandes aportaciones de valor: su capacidad de simplificar las cosas (quedándose con lo esencial, descartando el "ruido") y de "think out of the box". 
En palabras de Buffett, PRECIO es lo que se paga, VALOR lo que se obtiene: puedo asegurar que la experiencia de Omaha es ¡VERY GOOD VALUE!  
FILOSOFÍA DE INVERSIÓN
Entradas relacionadas con aspectos teóricos sobre la inversión en valor.
ACTUALIDAD
Entradas sobre ahorro e inversión para todos los inversores.
EXPERIENCIAS DEL INVERSOR
Entradas en las que inversores particulares cuentan sus vivencias en el mundo de la inversión.