Cobas AM lanza una colección de libros sobre el ahorro y la inversión
Cobas 

Asset Management 

ha alcanzado un acuerdo con la editorial Deusto para financiar una parte de la traducción y publicación en castellano de libros considerados importantes en el mundo de la inversión y del ahorro.
Gestor de inversiones en Cobas Asset Management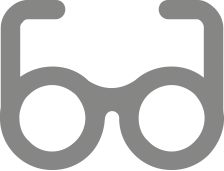 4 minutos
Como hemos venido diciendo desde la creación de Cobas Asset Management, uno de nuestros objetivos es contribuir al crecimiento de la sociedad a través de la divulgación de conocimientos en materia de ahorro e inversión. En ese sentido, hemos alcanzado un acuerdo con la editorial Deusto para financiar una parte de la traducción y publicación en castellano de libros considerados importantes en el mundo de la inversión, pero que por alguna razón hasta ahora no están disponibles en nuestro idioma. El primero de ellos es "Beating the Street", de Peter Lynch, que acaba de ser publicado bajo el título "Batiendo a Wall Street".
Este libro con el que comenzamos nuestra colección, es el segundo que escribió Peter Lynch, y lo hizo después de retirarse de la gestión activa a los 50 años. Quería dedicar tiempo a su familia y no podía hacerlo con el ritmo de trabajo que suponía gestionar el fondo Fidelity Magellan. En esta ocasión trata asuntos más variados que los de su famoso primer libro: fondos de inversión, su experiencia gestionando, análisis de algunas de sus inversiones, etc. Lo hace con su inimitable e informal estilo, con anécdotas y numerosos ejemplos que ayudan en la explicación.
Continúa con la senda didáctica iniciada en "Un paso por delante de Wall Street" (Deusto, 2015), ya muy conocido por los inversores "value", lo que le hace enormemente comprensible para cualquier lector.
En el primer capítulo insiste en animar a los no profesionales a invertir, explicando que el 61% del conjunto de clubs de inversión americanos ha batido al índice. La clave para ello no es tanto la selección de valores como lo es la inversión sistemática: Si hubieras invertido 1.000 dólares el 1 de enero de cada año desde 1940 (52.000 dólares en total), en 1992 hubieras tenido un capital de 3.554.227 dólares. El que hubiera además invertido otros 1.000 dólares cada vez que el mercado caía un 10% hubiera convertido los 83.000 dólares en 6.295.000. Está clara la bondad de aproximarse a la inversión evitando las emociones.
En el capítulo 2 resalta la exagerada atención a los detalles negativos que ocurren a nuestro alrededor, especialmente los relacionados con la economía. La realidad es que el crecimiento económico global ha sido extraordinario desde hace décadas y continuará siéndolo. Los mercados, por tanto, se comportarán razonablemente bien, y podremos disfrutar de sus resultados.
Y ello a pesar de los continuos sobresaltos: nos recuerda como en los setenta años anteriores a la edición de su libro ha habido cuarenta caídas superiores al 10% y 13 superiores al 33%. A ello habría que unir las ocurridas en los últimos veinticinco años.
En el capítulo 3 nos ayuda a buscar el fondo adecuado. Insiste para ello en la bondad de las acciones respecto a los bonos, y nos recomienda invertir lo máximo posible en fondos de acciones. Nos da algunos consejos para navegar la complicada aventura de encontrar el fondo ideal, aunque la dificultad de la tarea no permite dar una respuesta definitiva.
En los tres siguientes capítulos Lynch da un repaso a sus años como gestor del Magellan Fund. Tuvo la gran ventaja de que durante los cuatro primeros años el fondo no fue comercializado activamente por Fidelity, lo que le permitió trabajar con tranquilidad. Resalta que la independencia de la que disfrutó es rara en las grandes entidades financieras, donde cualquier error no se perdona.
Nos aclara que él no se considera un inversor de compañías de crecimiento, aunque siempre le gustaron los restaurantes y "minoristas" que crecían por todo el país. Invertía en todo tipo de valores, y lo hacía con una enorme convicción, llegando a acumular en un único sector el 25% del patrimonio.
También explica que el elevado número de compañías en la cartera, más de 1.000 en ciertos momentos, era engañoso, ya que en un número muy inferior tenía el 70% de concentración.
En la segunda parte del libro repasa el proceso de análisis para sus 21 recomendaciones a la prestigiosa Tabla Redonda del semanal "Barron`s", en 1992.
El proceso siempre es el mismo, una visita in situ al negocio en cuestión, acompañada por una exhaustiva lectura de las Memorias Anuales y cualquier documentación que le pueda ser útil.
Habla de clásicos como Wal-Mart o Toll Brothers, pero especialmente interesantes son los dos capítulos dedicados a las S&L (Savings and Loans, equivalentes a las Cajas de Ahorros españolas) y el dedicado a las MLP (Master Limited Partnerships, precursoras de las SOCIMIS españolas). También el repaso dedicado a las compañías cíclicas, con especial énfasis en su capacidad para sobrevivir a la parte baja del ciclo, es intemporal.
Lynch termina con veinte recomendaciones que resumen gran parte de su filosofía, y que serán muy productivas para todo aquel que consiga seguirlas. Volver a leer este libro después de 25 años ha sido un estupendo ejercicio para mí. Me ha hecho reflexionar sobre algunos aspectos del proceso inversor y posiblemente me ayudará en las decisiones futuras. Espero que al lector le ocurra lo mismo.
FILOSOFÍA DE INVERSIÓN
Entradas relacionadas con aspectos teóricos sobre la inversión en valor.
ACTUALIDAD
Entradas sobre ahorro e inversión para todos los inversores.
EXPERIENCIAS DEL INVERSOR
Entradas en las que inversores particulares cuentan sus vivencias en el mundo de la inversión.