Value School, making knowledge sharing fun
Value School, a project whose over-arching goal is to help people gain financial knowledge so they can take the best saving and investment decisions, recently had celebrated first anniversary.
Value School Director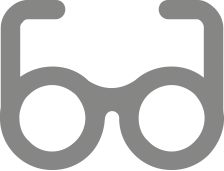 2 minutes
Value School, the project spearheaded by Francisco García Paramés to help share and spread financial knowledge, recently celebrated its first anniversary. From the outset, the objective was to pass on some of the key lessons he has learnt over the years to Spanish savers. His own experience has taught him that, more often than not, mistakes in investment are due to acting with a lack of knowledge about a certain area of the sector.
Like with any other project, Value School found the going tough at the beginning. But we patiently wrote down, on a blank sheet of paper, all those ideas that could help us think, create and get in touch with all areas we have been involving in such a challenging yet satisfactory undertaking.
As a result, we have crafted a varied approach for imparting knowledge about investment, not to mention life in general.
| | | | | | |
| --- | --- | --- | --- | --- | --- |
|  EVENTOS | BLOG | LIBRERÍA | FORMACIÓN | VALUE KIDS | VÍDEOS |
| 4 al mes | 85 post | 5 libros editados | 5 cursos | Para los más jóvenes | 500.000 visualizaciones |
And we carry out all these activities while keeping in mind that many people cannot attend the events held at our offices because they are too far away or for other reasons. That's why we have always used all the digital platforms within our grasp to spread our knowledge to as many people as possible.
With the idea of reaching the masses, we have put our knowledge on Value School's website (https://valueschool.es/) divided up into three levels -beginner, intermediate and advanced- to cater for the various learning needs.
Out content includes basic principles of how to learn to save from childhood, how to instil a forward-looking view, the various stages of life (including retirement) and, for many experts, investing in the real estate market as another alternative. And we will update and expand the content regularly.
I A living project, with no strict rules or handbooks
At Value School, we operate on the premise that companies, investment and the economy are not abstractions, but rather the result of our day-to-day lives: human action, as defined by Ludwig von Mises.
Therefore, we consider Value School to be a living project, with no strict rules, rigidities or handbooks. We try to spread knowledge, feelings and values that emanate from a specific experience. From real life successes and failures. Above all, we are firmly convinced that acquiring knowledge about investing and saving makes it easier for and provides freedom to people to take the best decisions in their lives.
Over this first year, sharing our financial expertise with all those who have placed their trust in Value School has been extremely rewarding. And that it what we are going to continue to do in future by demanding a lot of ourselves and rigour, but also with joy. We hope that all those unnamed savers find in Value School the help, clarity and company they need to take the right steps in the world of investing and saving.
INVESTMENT PHILOSOPHY
Entries related to theoretical aspects of value investing.
CURRENT TOPICS
Savings and investment entries for all kind of investors.
INVESTOR EXPERIENCES
Entries in which individual investors share their experiences in the world of investment.